| | | | | | | | | |
| --- | --- | --- | --- | --- | --- | --- | --- | --- |
| | | | | | | | Vacuum Cleaners▼ | Small Appliances▼ |
with VarioPerfect.
Two great options. No compromise.
With VarioPerfect, it's all about you and your laundry. If you're in a hurry, you can speed things up and get a full load washed in just one hour. Or if you want to wash even more economically than a typical Bosch washing machine, you can reduce your energy consumption by up to 66%. All this, at the touch of a button. Whichever option you choose, you'll be delighted with the results: perfectly clean laundry.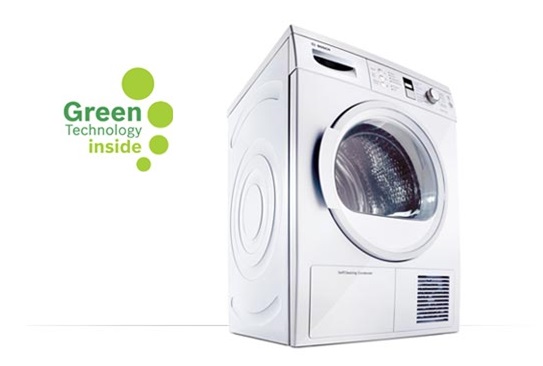 Ssssh... do not disturb.
The clever spiral design on the sidewalls of our tumble dryers absorbs noise and stabilises the machine for whisper quiet drying. With our AntiVibration technology, improved insulation and low-noise shock absorbers mean even less disturbance. So you'll be able to get on with things around the home in peace.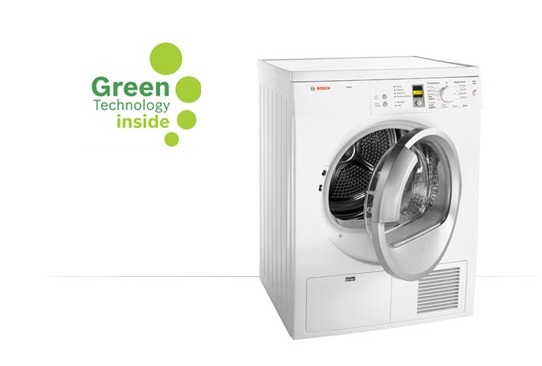 Washer Dryers
No hassle laundry.
You can't beat the convenience of being able to wash and dry clothes in one machine. Our washer dryers are perfect if space is limited, or you simply want to dry laundry when the weather is bad. With systems to protect fabrics and prevent leaks, you'll have clean, fresh clothes - exactly when you need them.
Dishwashers
A VarioPerfect world for your dishwasher.
Our unique VarioPerfect options are available on most of our dishwashers, giving you the freedom to choose. As with our washing machines, VarioPerfect dishwashers allow you to reduce energy usage further or speed up the washing cycle. We understand that your preferences change daily, so why limit yourself to one option? Whether you choose Eco50 or VarioSpeed, you'll always have sparkling clean dishes.
Refrigeration
Top marks for energy efficiency.
Combining advanced food preservation technologies with energy saving ideas, Bosch fridge freezers deliver real savings and convenience. As they are plugged in 24 hours a day, 7 days a week, it's especially important for them to be energy efficient. Our CrisperBox preserves fruit and vegetables for longer, keeping them fresh and nutritious. There's even a simple manual humidity controller to stop things drying out, and a rippled base for improved air circulation.
Cooking
Introducing the Bosch cooking range.
Our cooking range uses only the highest quality stainless steel and glass. Our ovens, hobs, hoods and compact appliances combine beautifully to deliver a timeless, elegant and stylish finish to any kitchen. With sleek, co-ordinated lines and matching panels, our modern kitchen appliances offer a range of specialist programmes designed to ensure perfect end results, whatever you're cooking.