---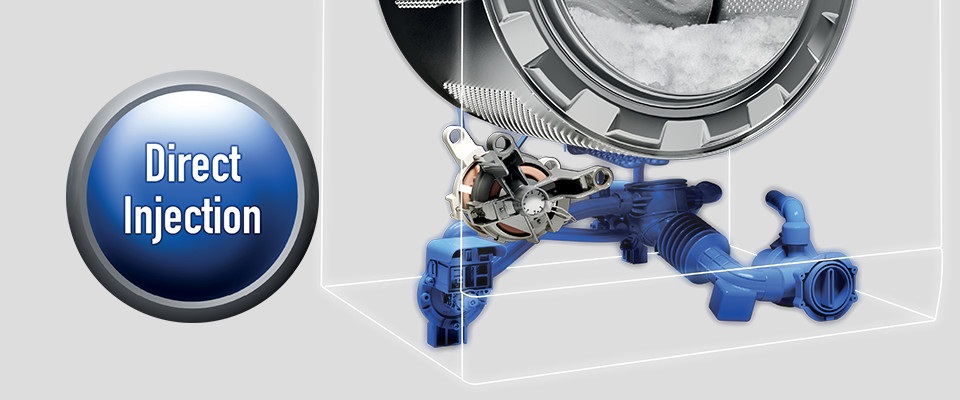 Hotpoint's most advanced anti-stain system yet
Remove more than 100 stains at 20°, with Direct Injection technology. A premix of water and detergent creates a cleaning foam that is injected directly into the wash. As a result, the detergent enzymes are activated faster and penetrate fibres better, delivering a deeper clean even at lower temperatures, keeping colours and fabrics safe.
---
---
Super Silent

Anti-allergy

Anti-Stain Turbo 45'

So quiet you'll hardly notice it working.

The precision of the brushless inverter motor combined with the special sound insulating panels reduce sound levels by up to 50%, so it can be used late at night while the rest of the house sleeps.

Allergy UK approved to care for sensitive skin Awarded.

The Allergy UK Seal of Approval, our Anti-Allergy programme uses a combination of high temperature and extra rinses to remove 99.9% of major allergens, including dust mites.

Removes 40 stains in just 45 minutes at only 20°.

The Anti-Stain Turbo cycle removes 40 of the most stubborn stains in just 45 mins at only 20°, thanks to the combination of Direct Injection and Digital Motion Technology.